NHS Tayside wins RX-info sponsored staff engagement award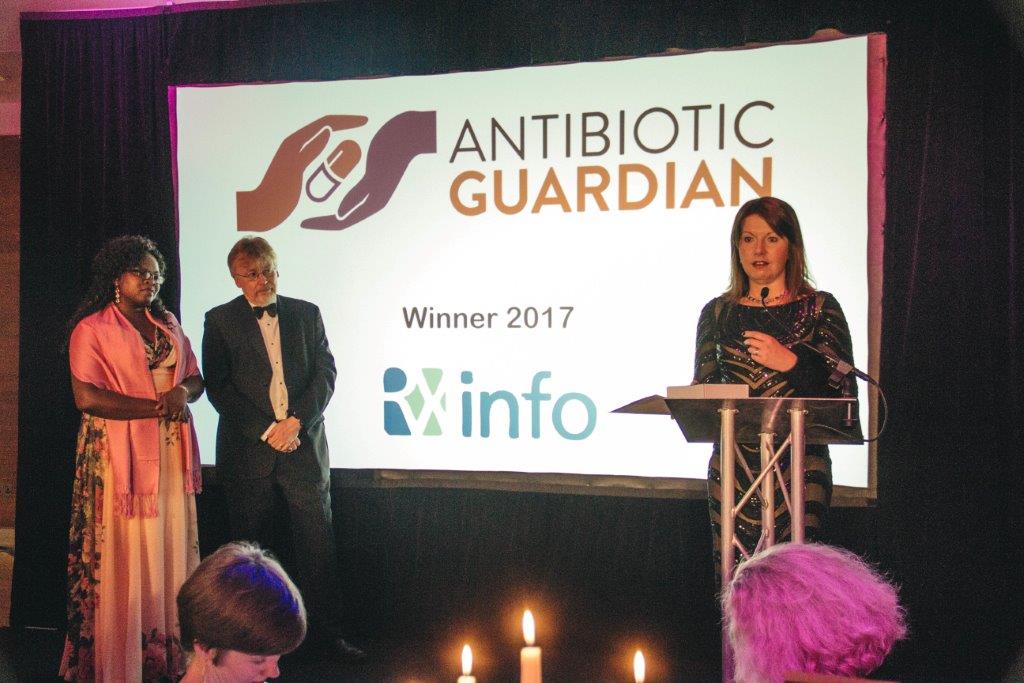 Congratulations to NHS Tayside who won the RX-info sponsored award for Staff Engagement at the Antibiotic Guardian Awards, held in London on the 8th June.
Organised by 4 All of Us on behalf of Public Health England, the awards are part of a programme that aims to raise awareness of antimicrobial resistance. Berkshire Healthcare Foundation NHS Trust (BHFT) and University Hospital Southampton NHS Foundation Trust were both highly commended for staff engagement at the award ceremony.
RX-info's director Colin Richman said: "Careful monitoring and correct usage of antimicrobial drugs is essential to ensure the long-term viability of these vital medicines.
"Education, data and staff engagement are at the heart of successfully managing drug usage, so this award recognises a particularly important role that NHS organisations play. We congratulate NHS Tayside on winning the award and their commitment to managing antimicrobial resistance.